* Guns shown in the pictures may be different from the actual gun fits written under each Fobus model.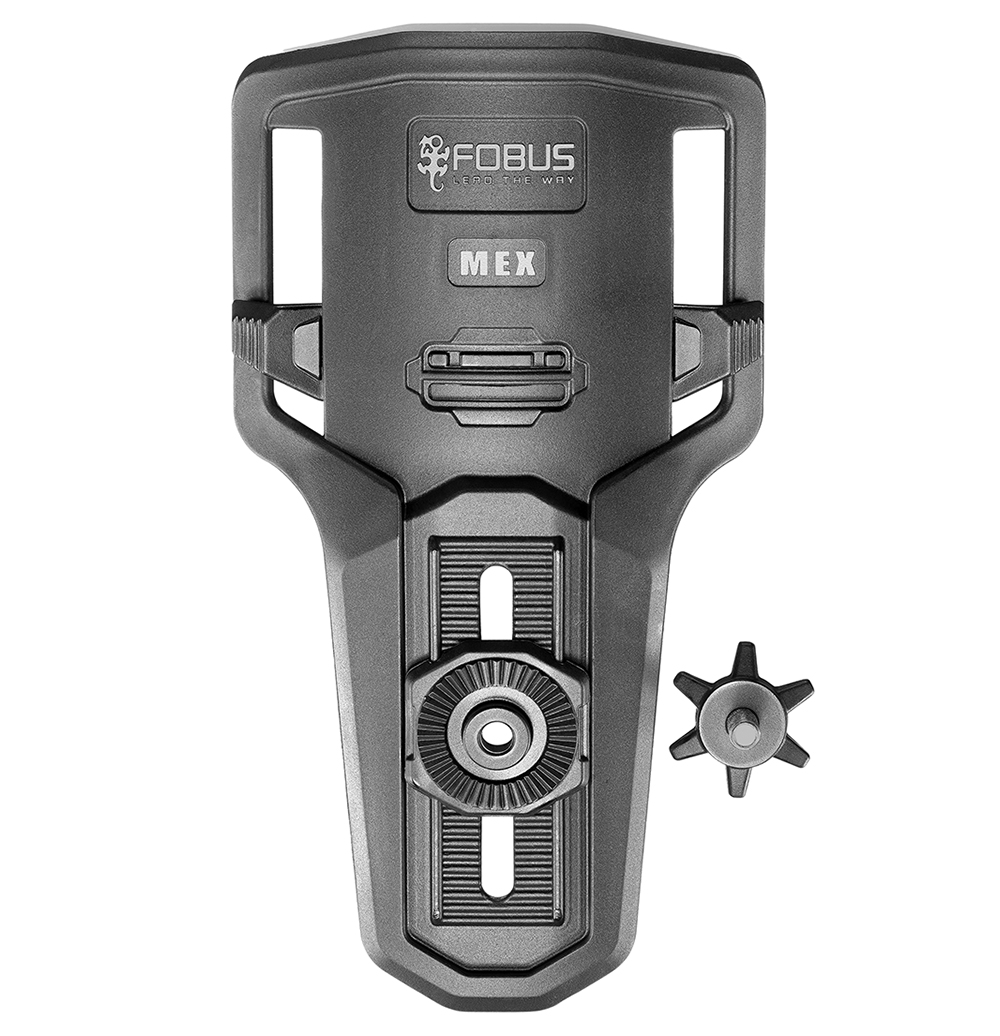 MEX
Low-Ride Rotating Belt Holder
Polymer low-ride rotating belt holder, compatible with all Fobus Holsters & Pouches with a rotating system (RT).
Attachment of your holster/pouch to the MEX is done by a simple Phillips screw.
MEX allows for numerous choices of height for your holster/pouch, by a simple manual turn of a cogwheel/gear located at the back of the MEX.
The MEX fits three different belt widths, 1.25", 1.5" and 2.25".
$32MSRP