* Guns shown in the pictures may be different from the actual gun fits written under each Fobus model.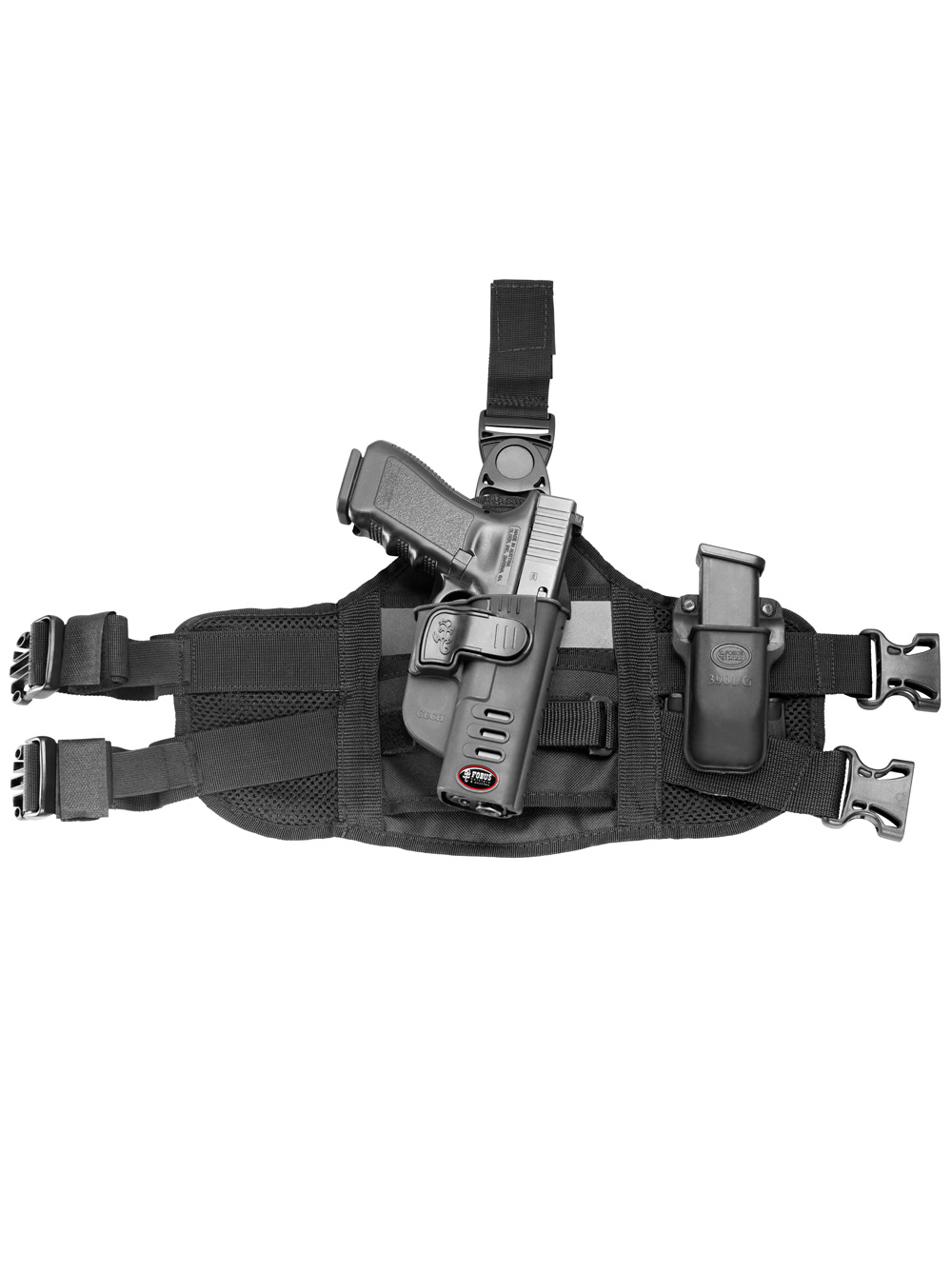 EXND2
Tactical thigh rig for all Fobus' paddle holsters & pouches
*The rig doesn't include the holster and magazine pouch.
Material
Cordura, Velcro, Polymer IDF special straps
How to use
Tighten your belt. Wrap the EXND2 upper strap on your belt and lower straps on your thigh. Click the straps and tighten strongly around your thigh. Place the paddle holster on the EXND's wide Polymer strap by pushing the paddle all the way down behind the Polymer strap, until you see the Paddle's hooks protruding from under the wide Polymer strap. Retain the holster to the EXND2 by using the thin front Velcro strap. You can either wrap the holster itself or its paddle only. Place the single magazine pouches on the EXND2 in a similar way, on either side of the holster.
$40MSRP