* Guns shown in the pictures may be different from the actual gun fits written under each Fobus model.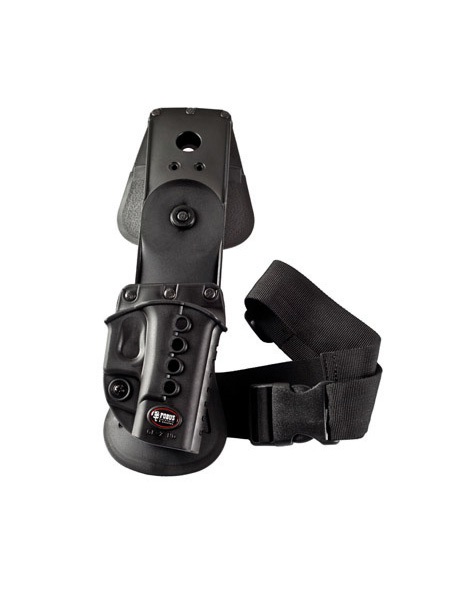 EX
Drop Leg Extension Unit for all Fobus Rotating Holsters & Pouches
*The rig doesn't include the holster and magazine pouch.
Material
Mold injected Polymer formula
Mounting Options
(P) Paddle
(BH) Belt Holder
(BHP) Police Belt Holder
How to use
Tighten your belt. Place the EX Thigh Rig on your hip and make sure the paddle is pushed all the way down on your belt. Attach your rotating holster/pouch to the EX Thigh Rig with the provided key wrench. Adjust the holster/pouch angle to your personal preference.
$42MSRP