* Guns shown in the pictures may be different from the actual gun fits written under each Fobus model.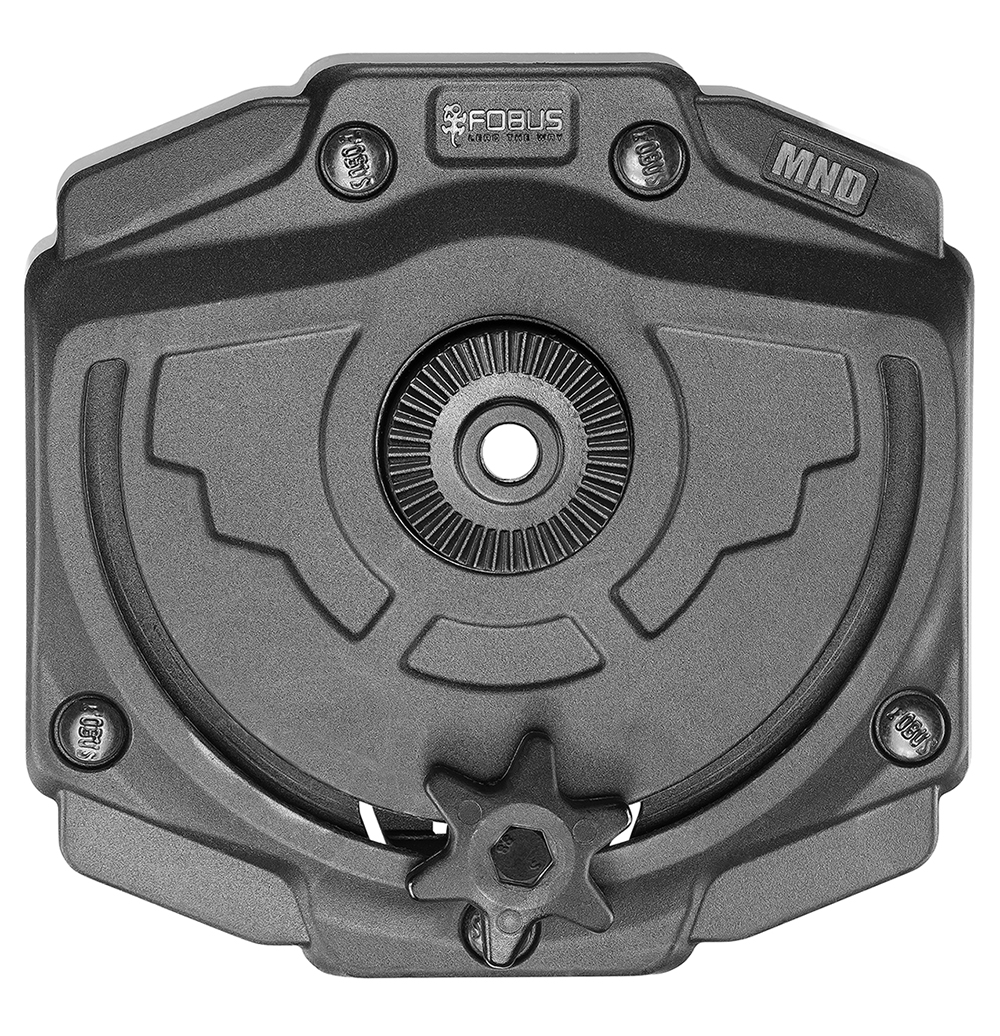 MND
Modular Lightweight Load Carrying Equipment (Molle)
Material
Mold injected Polymers.
Fit
May only be attached to Fobus holsters & pouches with a rotating device (RT).
How to Use
The Fobus MND (MOLLE) is designed to be mounted on all vests and backpacks with standard pouch attachment ladder system (PALS). Attach your Fobus holster or pouch with rotating device (RT) to the MND using the Phillips screw provided. Then, place the MND against the PALS webbing and slide the three hooks on the back of the MND into the PALS loops. You may adjust the cant of your Fobus holster or pouch mounted on the MND by manually releasing the cogwheel/gear on the front of the MND, setting the desired angle of the holster or pouch, and tightening back the coghwheel/gear.
$30MSRP